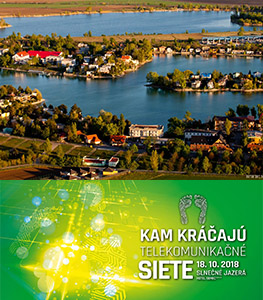 KKTS 2018 Senec
Antik team is looking forward to meet you all at Kam kráčí telekomunikační sítě 2018 in Olomouc, Czech Republicingapore. Come to our stand and let us introduce you our End-to-End IPTV Solution and other products such as New middleware MW 2.0, Hospitality IPTV with new Content Management System MAxIM, Mobile Apps, Digital Signage Solution and more.

We also prepared for you our brand new solution through which you could grant your customers an enjoyable journey with our new ANTIK Infotainment system. It will keep your passengers informed and entertained at the same time. They could watch a movie, order a coffee or look up where is the next rest station directly from their seats.

IoT Asia serves to bring researchers, innovators and practitioners together to collaborate on making IoT pervasive and pragmatic for businesses, societies and economies. SingEx is honoured to be a broker of networks for this cutting-edge and transformative movement. In our recently conducted survey, almost 90 % of companies highligted positive IoT intervention or investment by their local governments, and almost all companies plan to increase their spending and involvement inIoT. This overwhelmingly underscores that corporations, governments and markets, are bracing themselves for th digital revolution.
Back