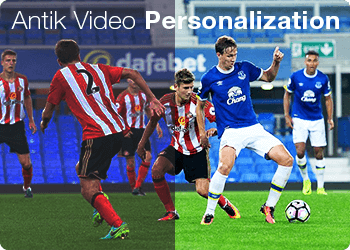 Improve the quality of your video with ANTIK
New technology of video personalization for colour-blind and night viewing impaired poeple is now available on ANTIK set-top boxes. Eyeteq colour blindness and Nighteq night viewing solutions were developed by Image fusion technology leader Spectral Edge on ANTIK IPTV set-top boxes Nano 2.
Eyeteq gently modifies colours to maximise definition for colour-blind people, at the same time as minimising the strength of the effect for non-colour-blind poeple. Nighteq reduces the amount of blue light to help you sleep better whilst maintaining contrast and picture quality.

These two video personalizations will be demostrated on commercial IPTV set-top boxes from Antik Technology at the 2017 CSUN Assistive Technology Conference, from March 1st to 3rd in San Diego, California, USA. The largest event of its type, it showcases innovative technologies that help those with disabilities.

Learn more about Eyeteg and Nighteq in Spectral Edge press release.
Back