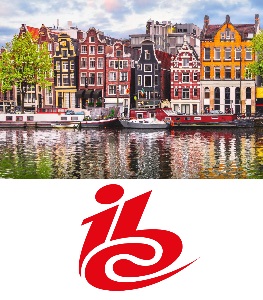 IBC 2019
Come see our IPTV solutions at IBC 2019 Expo in Amsterdam, Netherlands. Stop by our stand E09 and we will answer all your questions about our set-top boxes, headend components, the new Graphic User Interface, OTT, the upgraded Hospitality IPTV, Mobile apps or any others.

We will present you our new 4K HDR set-top boxes Mini 3 and Nano 3. They will be faster than ever and could stream 4K broadcast to give your customers a perfect user experience.

We are bringing you also ANTIK MW 2.0 with really easy to navigate Basic menu where you can choose from various actions, such as Archive, Video on Demand, Music on Demand, DVR and many more.

To control most of our solutions in one place we created Content Management System MaxIM, so you can easily define your channel packages, configure all or only selected customers' STBs, collaborate with other part of the Antik Server Family such as Antik Archive Servers, Antik Mosaic Servers and VoD servers.
The IBC Exhibition covers fifteen halls across the RAI and hosts over 1,700 exhibitors spanning the media, entertainment and technology industry.
 
Combining a world-class exhibition with specially curated feature areas and events, the IBC Exhibition provides the perfect platform for you to network and build relationships with suppliers and customers, discover the latest trends and technologies and drive your innovations and strategy.
Back