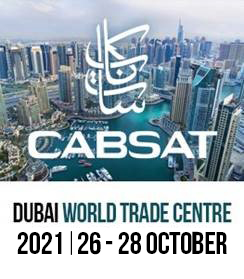 CABSAT 2021
Antik team is looking forward to meet you all at The Cabsat 2021 in Dubai. Come to our stand and let us introduce you our End-to-End IPTV Solution and other products such as New middleware MW 2.0, Hospitality IPTV with new Content Management System MAxIM, Mobile Apps, Digital Signage Solution and more.

We also prepared for you our brand new solution through which you could grant your customers an enjoyable journey with our new ANTIK Infotainment system. It will keep your passengers informed and entertained at the same time. They could watch a movie, order a coffee or look up where is the next rest station directly from their seats.

Content is KEY at CABSAT
From a surge in popularity of virtual reality to downloading entire films in seconds via 5G, the media and entertainment industry will be unrecognisable in years to come. A new world order is installed where people routinely multiscreen and OTT viewing is on the rise. Attention spans are short, sharing is big, social media dominates peopleś lives. PLUS the content industry is witnessing disruption on a grand scale. 

CABSAT is working with the most innovative content creators, producers, broadcat technology providers, satellite distribution and content delivery companies to identify the traits of success across all verticals to identify common characteristics that will be the blueprint for growth. Lear, Network, Identify & Be Part of MEASA region´s only platform that inspires creativity, showcases leading edge products in production, post-production, delivery and distribution. 
Back