ANTIK Event Navigation System
Promote your unique services or invite conference participants for gala or reception directly over navigation system.
customizable size

tailor-made user info

adjustable content
KEY FEATURES
flexible event planning tool

variety of visual templates

easy adaptable to your visual identity

remote control of end-points

mixed digital signage and navigation roles

indoor and outdoor durable HD screens

weather info, world clock and other metadata
Content Management System MaxIM
Manage the information displayed on navigation panels. Make sure your guests get right guidance to be on time at the right meeting point. Easy operation enables very fast content update.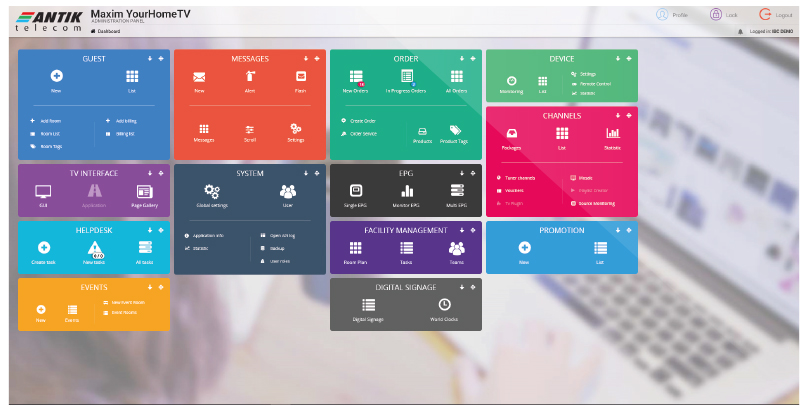 Event planning tool
Remote screen control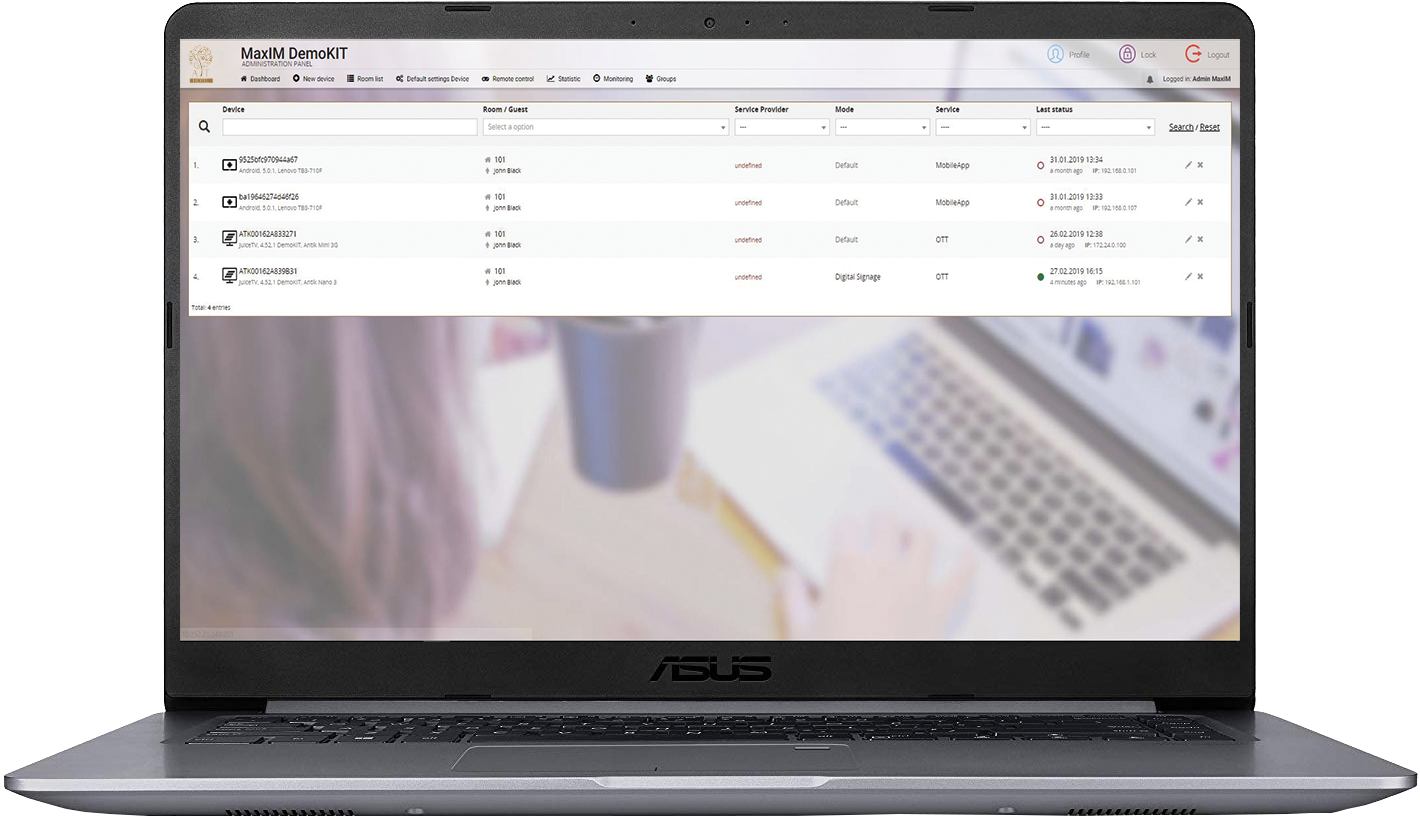 One-click change of screen role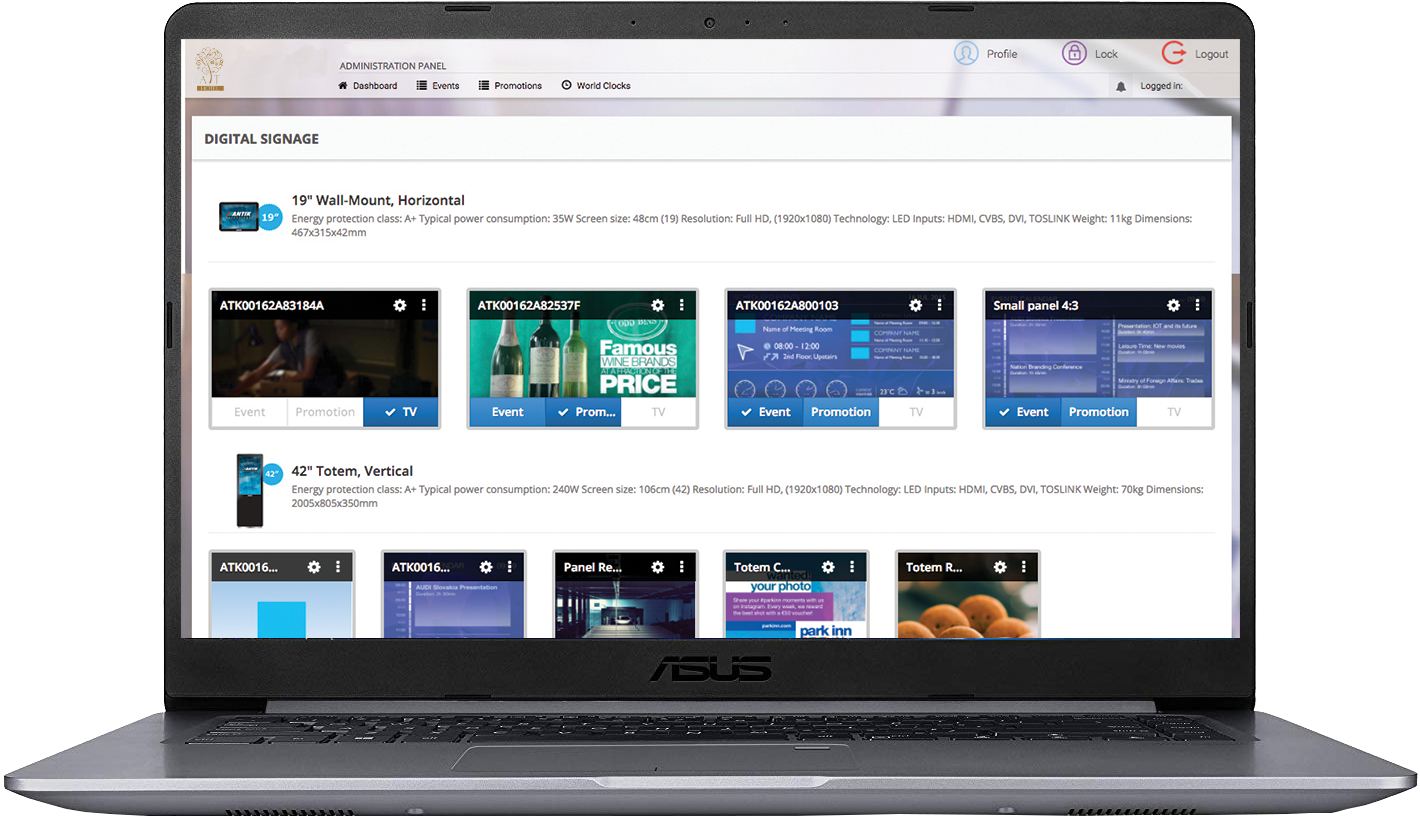 VARIETY OF TEMPLATES
Navigation totem
Room entrance screen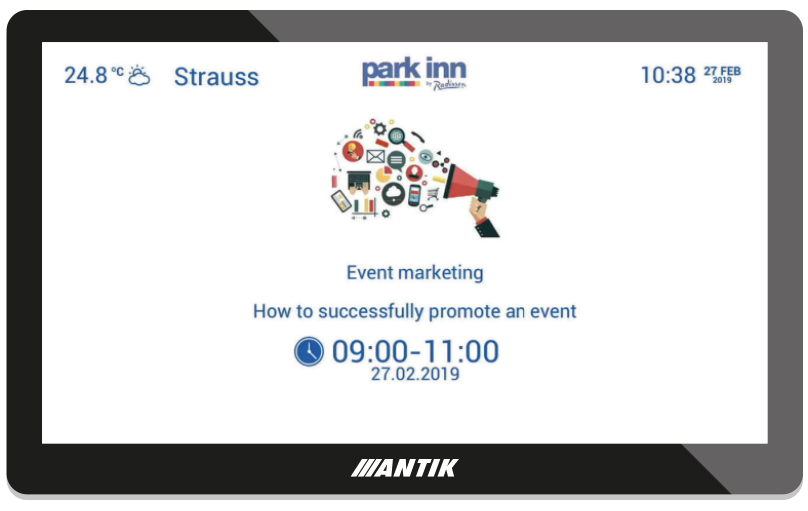 Room entrance daily schedule

Room entrance with advertising

Vertical navigation screen

Vertical navigation screen combined with advertising

---
RELATED PRODUCTS